With the increasing popularity of video-based markets, the need of high-quality video editing tool raises. You can also find many video editor software for Windows in the market, designed for professional or beginners. Among them, Wondershare Filmora stands out with user-friendliness and general capabilities.
We are very thrilled about the announcement of the new version of Filmora video editor. And we are curious to know what could be added to the tool to make it one of the best video editing software that came close to meeting our expectations. So, we made an in-depth review on it, covering the key features, prices and plans, etc.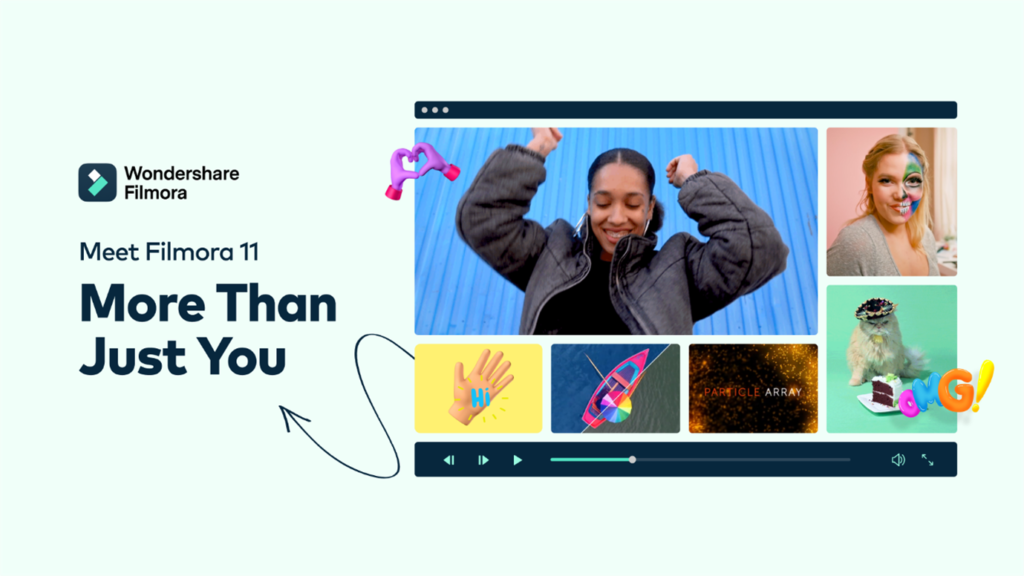 Key Features of Wondershare Filmora
Add new plug-ins: Boris FX & NewBlue FX
Wondershare Filmora expands its excellent library of effects by adding some fascinating plug-ins, which give access to the visual effects from the best developers- NewBlue FX and Boris FX.
You can get numerous settings, lighting, and style options from which users can choose.  For example, you can find genera complete new effects in the post-production with the help of BCC light effects.  The Boris FX also includes several products, allowing users to restore the image to their original quality in a single click, and all credit goes to BCC restoration effects.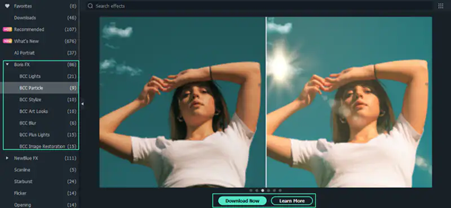 To mask the Keyframes, you can click twice on the clip of your timeline, and it will open settings windows in the library. You can choose the "Mask" option in the video section, and there you can use several shapes. You can easily crop videos and edit videos according to your comfortability.
Once you are done masking, you can easily drag out the shape on the clip in the preview section. Scrolling down in the windows section can bring you to the extra setting where you can adjust the chosen shape's radius, height, width, position, and scale. You can even blur out the strength of the shape and then rotate it to complement it better.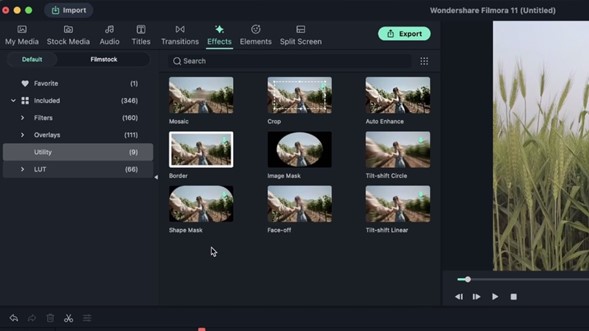 This tool is best for anyone who finds the process of syncing audio with a video clip extremely tedious. With zero effort, Filmora video editor can automatically synchronize audio and video recorded by different devices in the same scenario.
To use Auto synchronize, you can upload audio and video files you wish to sync.  After that, you must choose both files in the media folder and click right to open the menu. You will have to select auto-synchronization on the menu, and clips can easily sync automatically on the timeline.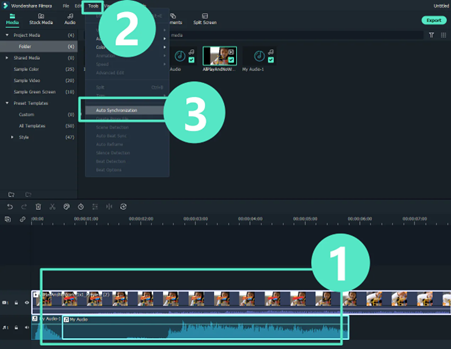 The Fillmore audio section includes almost 172 tracks which can be augmented by adding audio files. The audio is organized into the categories of sentimental, tender, bright and young. The full audio mixer will allow you to adjust every track's panning and volume.  You can drag the audio waveforms, which makes it easier to duck the audio. Moreover, it allows you to easily set the ducking and remove background noise, but you cannot get acoustic effects that will simulate the concert halls and several environments.
Two new tools are also introduced: silence detection and auto normalization, which are handy tools. The microphone button below the video preview will easily allow you to add audio to the video.
This fascinating feature of Wondershare Filmora will give you total control over Keyframing of the projects. You can adjust the speed or Keyframes of the video with the help of "Speed Ramping," though you can easily experiment and create fascinating effects.
To use this feature, you must click right on the timeline and choose "Speed" and "Speed Ramping" from the opened menu. It will help you to open separate settings for you and give chances for you to select between several speed templates. You will have several options for customizing keyframes to get the desired result.
In setting windows, you can quickly increase the video speed by grabbing the Keyframe.  On the other hand, you can even slow down the speed by moving the Keyframe down.  Users get extra freedom to add Keyframes by moving the play-head if they want to change speed. After placing the play-head in the desired spot, you can click on the "Plus" button to add keyframes.
The Chroma key or Green Screen module handles blue or green screen applications, but you can even use this feature key out the color you love to create several effects. This even offers several settings within the module for adjusting the green screen videos and removing the background from the video.
Prices and plans: should you buy it?
If you would like to purchase the full features in Filmora after trying the free trial version, you can choose from different plans. Either the annual plan, which costs $49.99 annually, or you can go for a lifetime subscription plan, which requires a one-time payment of $79.99. The add-on bundle and separate effects may charge you, according to your choice.
The price is quite reasonable given how unique this software is compared to other video editing software for PC and Mac.
System requirements
Before you purchase Wondershare Filmora, it is crucial to verify whether your computer system is meeting system requirements or not. If you are not doing this, you might not have it run on your PC or Mac.
Here are the detailed system requirements for Wondershare Filmora.
| | | |
| --- | --- | --- |
| Requirements | Filmora for Windows | Filmora for Mac |
| OS | Windows 7/Windows 8.1/Windows 10/Windows 11 ( 64 bit OS). | macOS V12 (Monterey), macOS v11 (Big Sur), macOS v10.15 (Catalina), macOS v10.14 (Mojave). |
| RAM | 4 GB RAM (8GB required for HD and 4K videos) | 8 GB RAM (16 GB required for HD and 4K videos). |
| Processor | Intel i3 or better multicore processor, 2GHz or above. | Intel i5 or better multicore processor, 2 GHz or above |
| Graphics | Intel HD Graphics 5000 or later; NVIDIA GeForce GTX 700 or later; AMD Radeon R5 or later. | Intel HD Graphics 5000 or later; NVIDIA GeForce GTX 700 or later; AMD Radeon R5 or later. |
| Storage | At least free space of 10GB hard-disk | At least free space of 10GB hard-disk |
Conclusion
While introducing new features that significantly improve the user experience, Filmora keeps moving with key features that make it such a great editing software in the first place. This windows video editor has been enough to win us over and smoothly match sound with the relevant clip.